Sketch Triathlon
Juan Mallet
Stage 1: Extreme User Group
"Vampire nurses"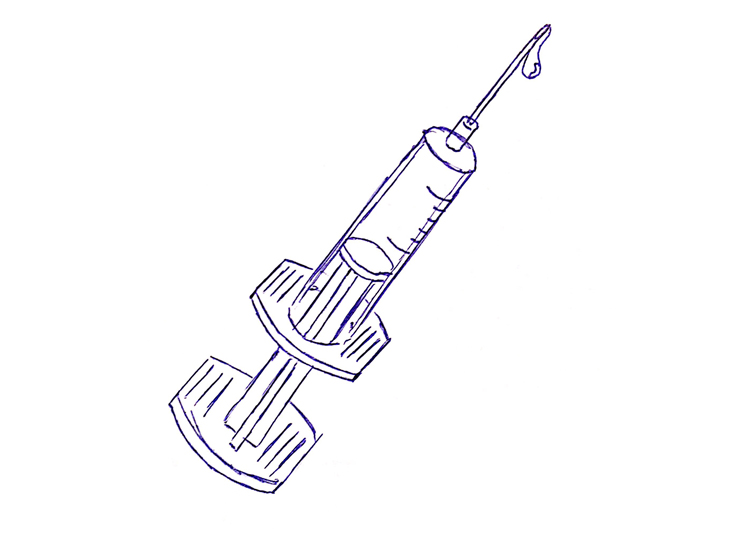 When I read the sentence, first of all I thought in blood, then, as it is a "vampire nurse" I thought in an
hospital or something else and then the syringe came to my head.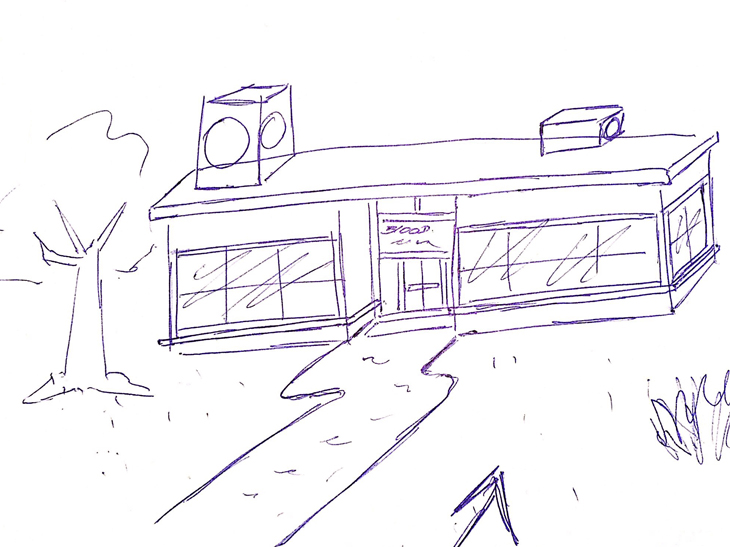 Then I thought that in Spain, my native country, there are not enough blood donors, and I thought
about designing modular buildings where people can go to donate blood because a lot of
people do not know where to go.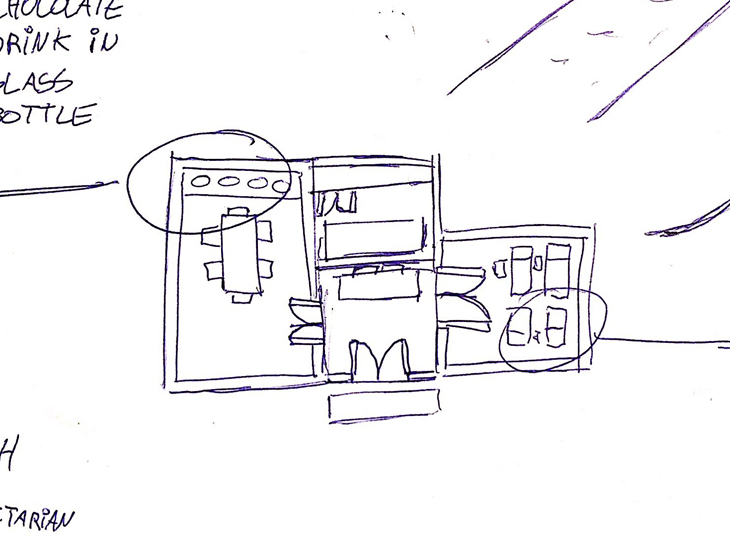 And I drew a blueprint of how these constructions might be; With the reception in the center next to
the blood donation rooms (on the right) and the food hall (on the left).
Stage 2: Style
"Manga"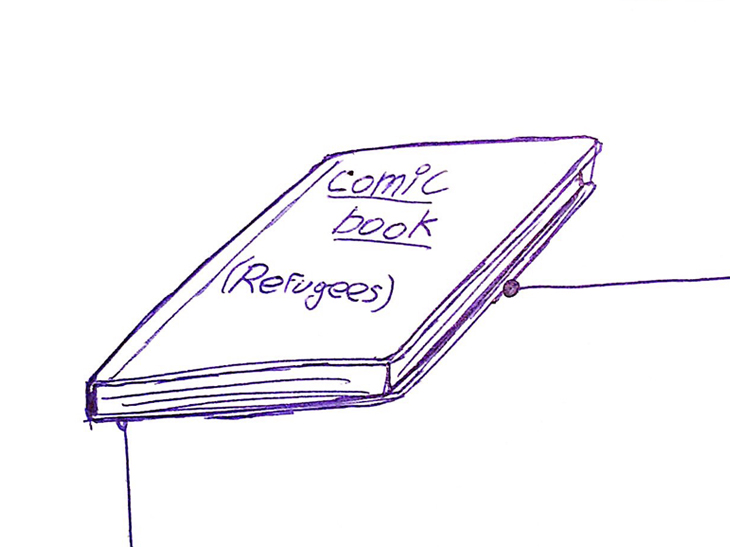 I know that manga are Japanese drawings, but the first thing I did was to look for the etymology of
the word. In doing I discovered that manga in Japanese means "comic book", then the book came to
my head.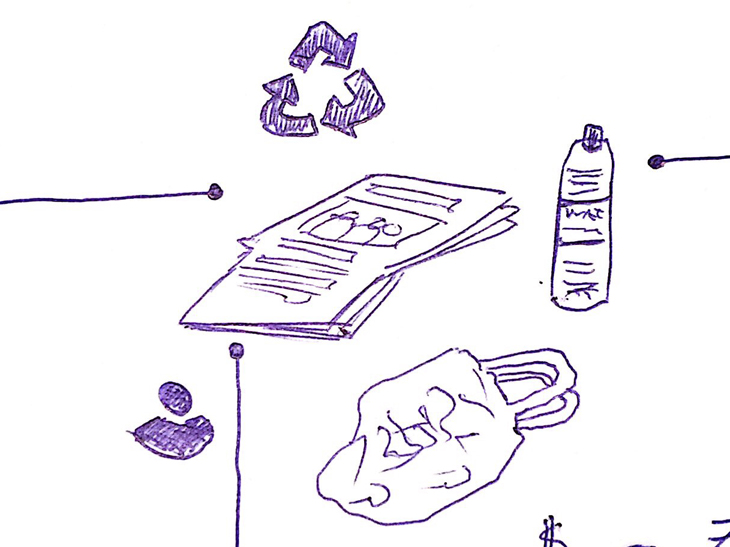 Knowing how bad the refugees are, especially the children, I thought of doing a charitable work, but
of course, not everyone collaborates, so I thought in making recycled books which would not cost
anything to the users.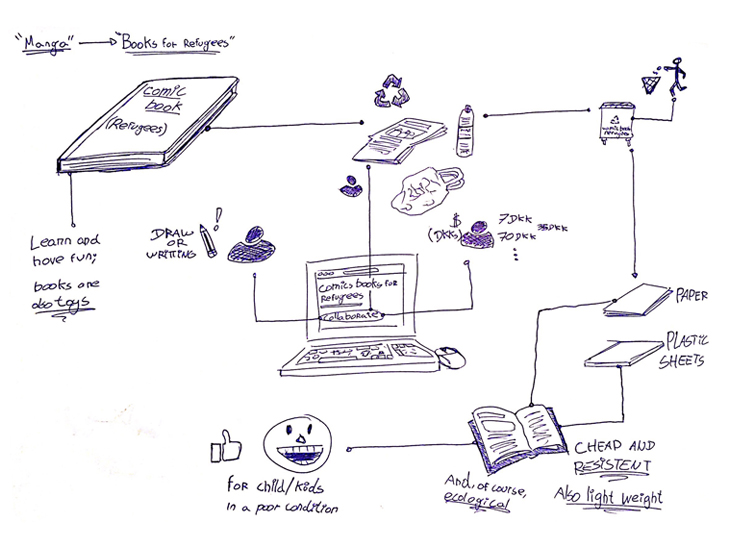 And this is how I came up with the idea of making books for refugee children, so they can learn and
have fun, and people will collaborate more.
Stage 2: User Context
"On backhorse"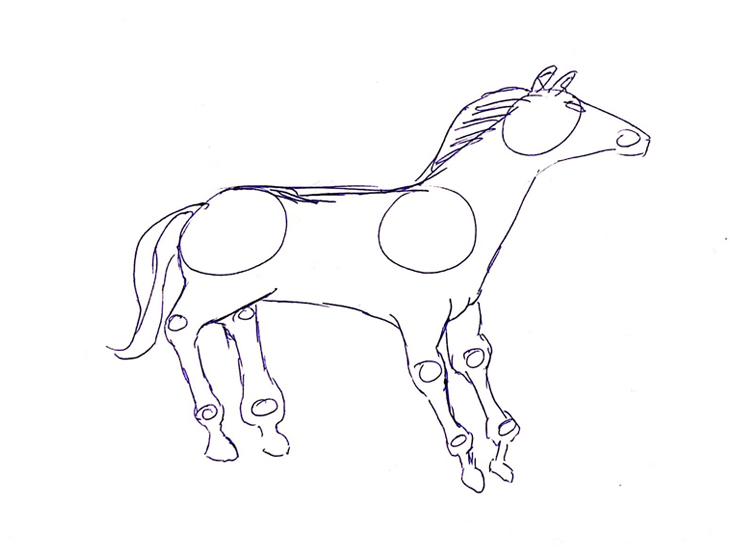 First of all I thought in a horse, so I drew it.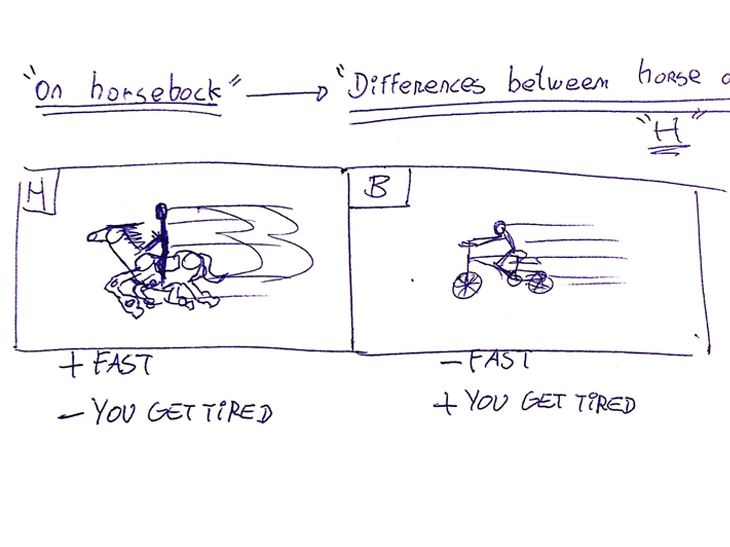 As at this stage you had to talk about opportunities and restrictions I thought in doing one "SWOT
Analysis", when you talk about the strengths, weaknesses, opportunities, and threats of something;
and I started to drew.
And this is how I came up with a SWOT Analysis sketch.